Wild bunnies in Berlin
Over at The Life and Times of Bunnies, Gus shows pictures of his wild cousins. I met some wild bunnies when I was in Berlin, Germany, three weeks ago. Appropriately enough, they lived in Tiergarten, a large park right in the center of Berlin.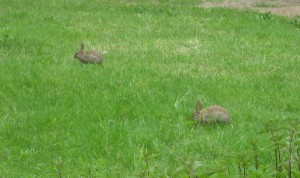 Here is a closeup of one of them: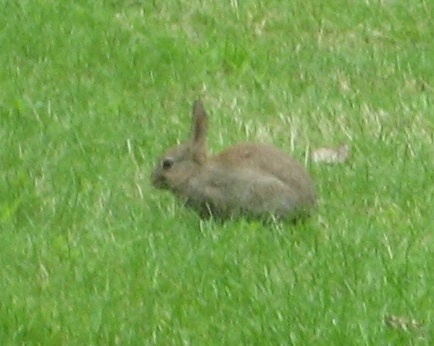 … and of the other. Nom, nom, nom!