Wednesday, February 8th, 2017
We are delighted to find out that new bunnies have moved in at The Life and Times of Bunnies!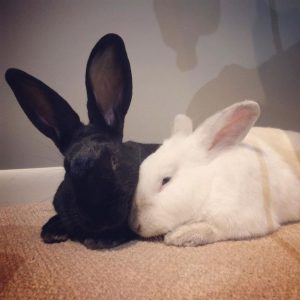 These two snuggling cuties are named Delilah (dark) and Chuck (white). They moved in already in September, but we were late to observe. Visit their blog and look at all the cute pictures of them!