Archive for June, 2012
Thursday, June 28th, 2012
Betsy and Gus at The Life and Times of Bunnies are snuggling together. They look adorable!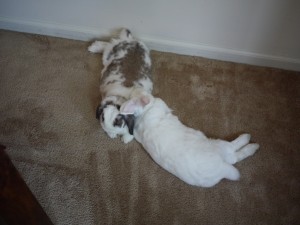 Friday, June 1st, 2012
Buttons' new friend is named Blossom! You can read more about her at Little Fluffy Adventures! We are so happy to hear that she has found a good home with Buttons and his humans! Welcome to cyberspace, little Blossom!